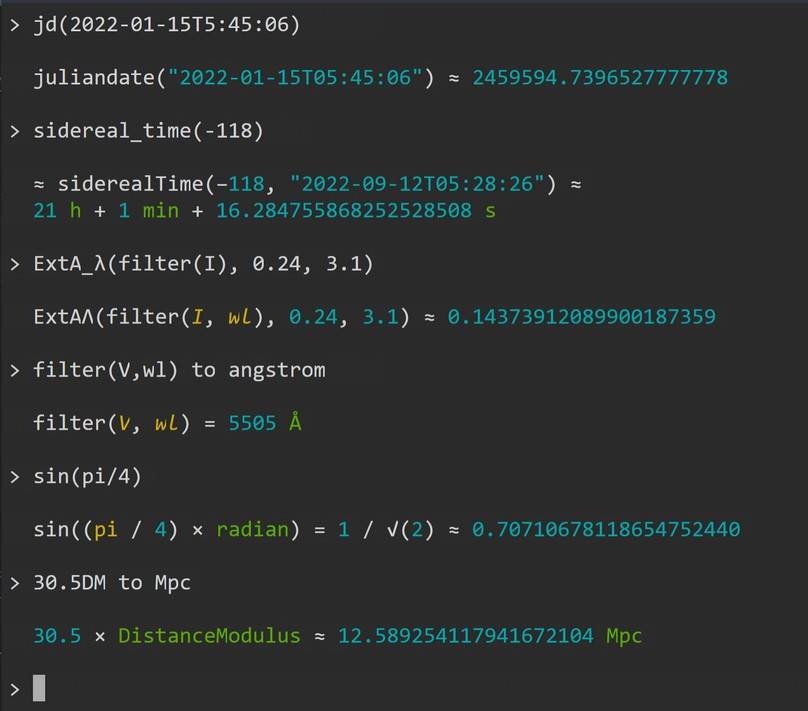 An online command-line calculator with built-in astrophysics-related functions, units, constants, and datasets. This calculator supports complex calculations involving expressions with units and variables.
Note: The calculator program runs in a preemptive virtual-machine which is reset every six hours for security reasons. While resetting, the tool becomes unavailable for about 30 - 60 seconds.
Disclaimer: This online calculator is made using this excellent project libqalculate, which is the core calculation engine, and I have NO contributions to its developemnt. My contribution is adding astrophysics-related functional components and transform into this online utility.
You may either use the calculator interface below or open it in an external window.
Launch app in external window
---