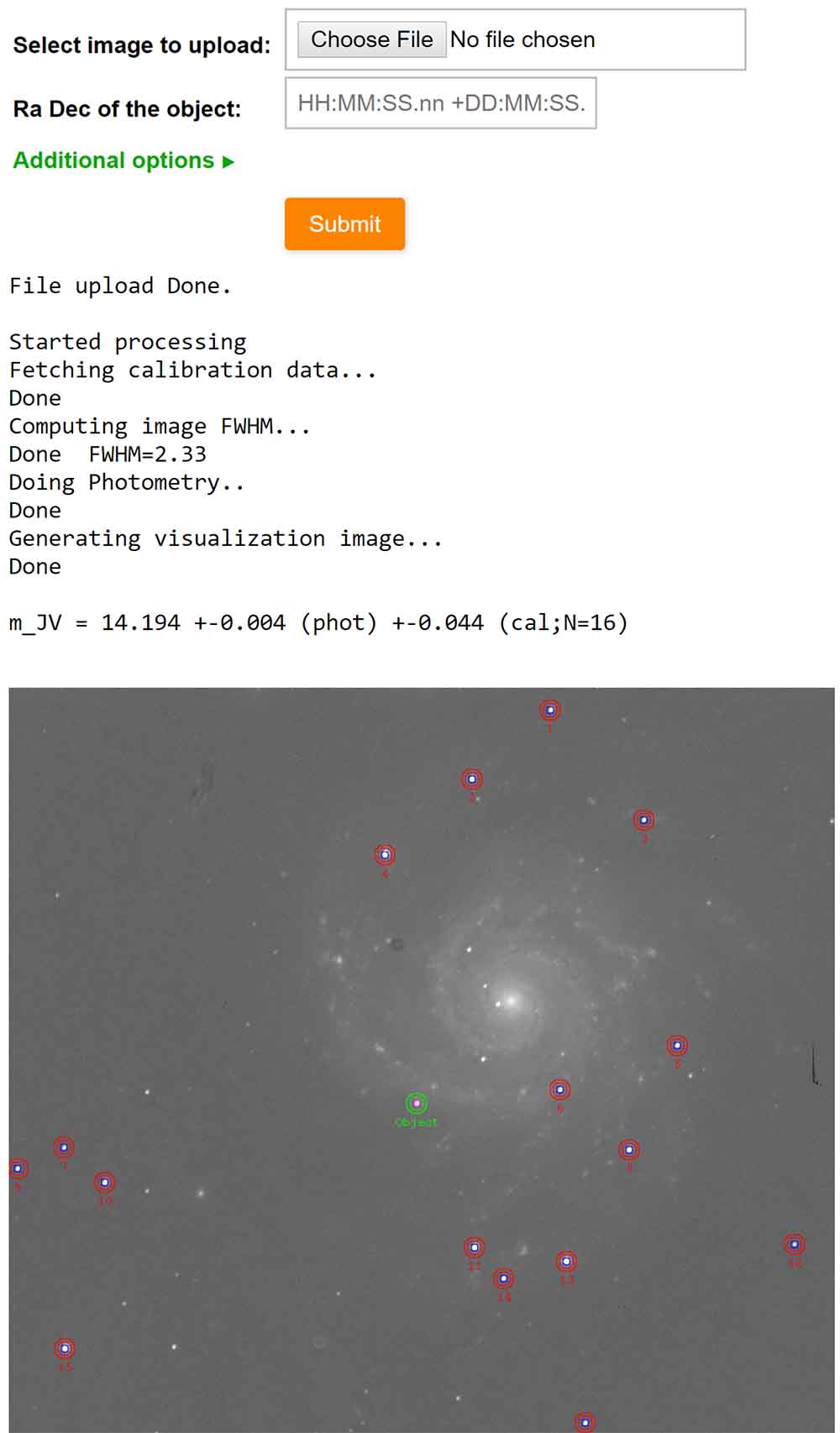 This online program is for doing quick and easy Photometry of Astronomical images and get the magnitude of a point source. See a demo output here.
Using the tools is as simple as just to provide the Image file and RA-Dec of the desired source. That's all, you get the calibrated magnitude.

Supported image formats are only .FITS and .FZ files. The .FZ is for compressed file from Heasarc's FPACK utility.

Optional parameters are available to tune photometry parameters and get accurate results. For most cases default parameters are good enough for quick estimates.

Can do both aperture and PSF photometry.

Optional parameters include specifying filter, read-noise, gain, aperture and sky radius, PSF recentering options, and final display image options.

The program automatically fetches calibration stars available in the field-of-view and provides the calibrated magnitude.

Program also perform astrometry (if not already available) on the image frame for cross-matching calibration star catalog and also for locating user provided RA-Dec.

At the end of photometry execution, the tool displays an zoomable image labeling the calibration stars and the target. Sizes of aperture and sky annuls are also shown.

Additional output files are provided for a full catalog of pixel positions with magnitudes, and also a detailed execution log file with various useful parameters.

A job queue management is also implemented to prevent server overload.
Launch Photometry application